Display concepts

---
Pallet-sized promo display
One display = one price category €2.99 or €5.99
The top and bottom level can be filled with high rotation items (BULK items), separated by dividers for a clean look.
The middle level is filled with a frequently renewed variety of items from our Mix-boxes.
Additional items can be put on the side grid to optimize the sales value.
In total the display can carry up to 700 SKU's.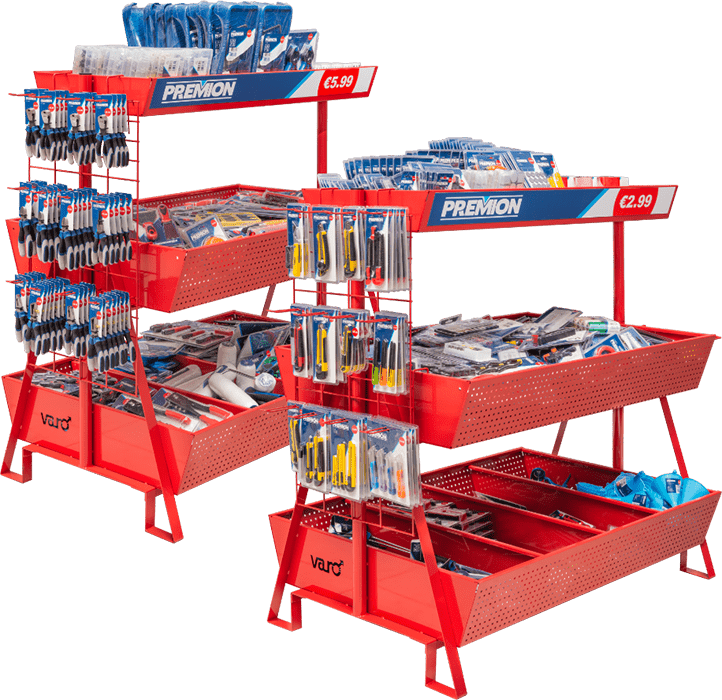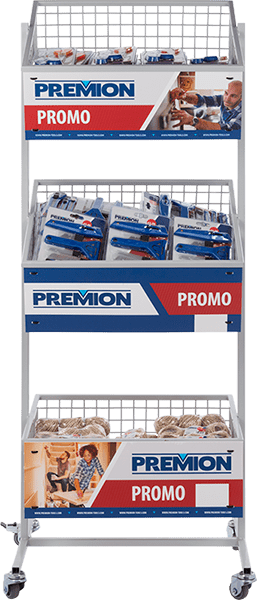 Checkout trolley
Our heavy-duty trolleys on wheels, suitable for positioning at the check-out counter have 3 levels that can be filled with high-rotating impulse items or seasonal products.
Cross-selling grids
Optimize your selling space by adding our easily attachable grids on to your product racks with a simple click.
Our grids are organised by theme (paint, decoration, bathroom accessories,…) which makes them the perfect add-on sales drive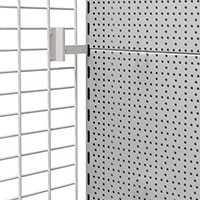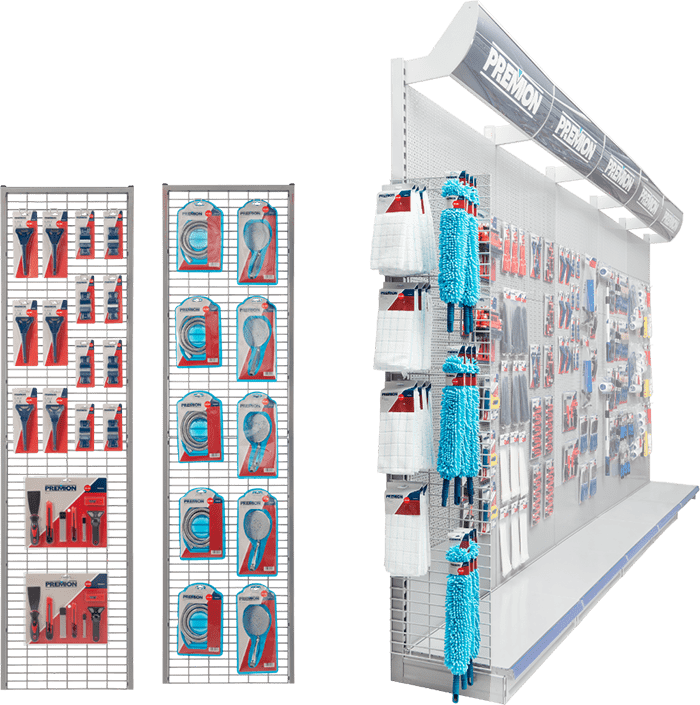 Reading glasses
This display has been designed to best present a range of reading glasses in different styles and colours.
It has been fitted with downward facing mirrors and its 4 sides can contain up to 400 SKUs. Its heavy-duty wheels ensure easy mobility so it can be positioned wherever you think is best.