KRT706310
Cross line laser 90°
KRT706310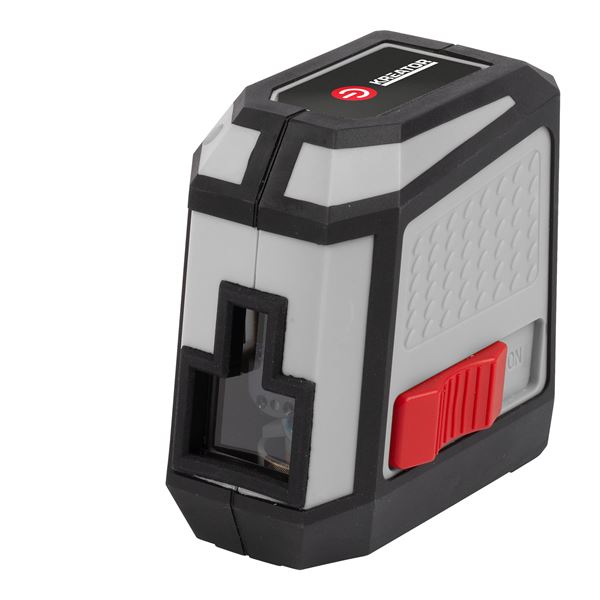 Description
With this Kreator cross line laser, you can project a cross line or a 90° laser line, so your new sink can be placed at a right angle. Both the cross line and 90° laser line can be projected at the same time.
The device is equipped with a locking function, so the laser lines will stay perpendicular even if you change direction. To ensure accurate measurements, the laser starts to flash when it's no longer level. The KRT706310 can level itself within 6 seconds and measures with an accuracy of 0,6 mm/m. Mount your cross line laser on a tripod like the KRT706900, for added stability.
2 AA batteries included.
Technical specifications
Box content

Manual included
Pouch included
Tool

Compatible categories

[]

Measuring range

Measuring accuracy

Measurements per battery charge

Laser wave length - line

Laser wave length - point

Laser power

Storage case

Volume function

Area function

Pythagorean measuring function

Add/substract function

Reference level

Memory storage

Fits on tripod
General warranty
Package
| Package | Qty | Length | Width | Height | Weight | Net weight |
| --- | --- | --- | --- | --- | --- | --- |
| IN | 0 | 0 cm | 0 cm | 0 cm | 0 kg | 0 kg |
| PAL | 0 | 0 cm | 0 cm | 0 cm | 0 kg | 0 kg |
| ST | 1 | 13 cm | 11 cm | 7 cm | 0.34 kg | 0.28 kg |
| OUT | 2 | 60 cm | 34 cm | 15 cm | 9 kg | 8 kg |
---