KRT904002
Rubber hammer 700g - wood - black
KRT904002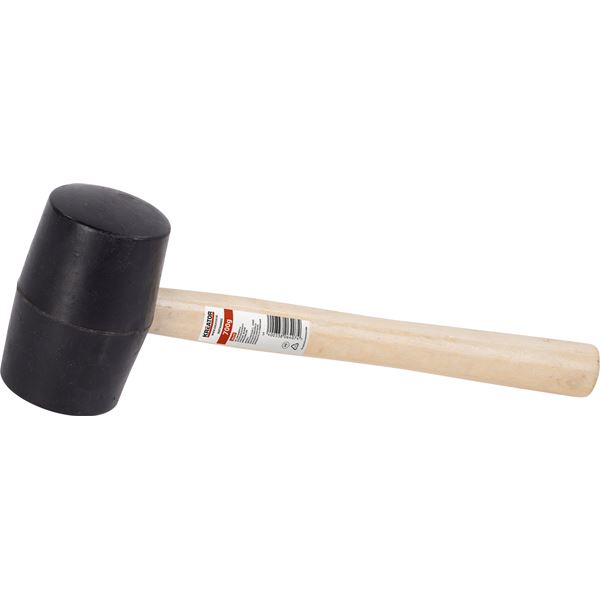 Description
This black, rubber hammer is fitted with a durable eucalyptus wood handle. It is the ideal tool for installing tiles or (natural) stone. The 700 g black, rubber head doesn't leave marks on your tiles.
Technical specifications
Box content

Manual included
Tool

Head length

110 mm

Head width

65 mm

Ergonomic Handle
Soft grip

Shaft Length

320 mm

Magnetic nail holder
Slate piercing claw
Slate and brick cutting chisel
Wood cutting axe
Sparkless
No kick-back
General warranty

0 MO.
Package
| Package | Qty | Length | Width | Height | Weight | Net weight |
| --- | --- | --- | --- | --- | --- | --- |
| ST | 1 | 36.1 cm | 10.9 cm | 7.2 cm | 0.81 kg | 0.81 kg |
| IN | 25 | 59.4 cm | 40 cm | 20.8 cm | 20.79 kg | 20.79 kg |
| OUT | 25 | 59.4 cm | 40 cm | 20.8 cm | 20.79 kg | 20.79 kg |
| PAL | 700 | 0 cm | 0 cm | 0 cm | 567 kg | 0 kg |
---