POWACW04
Water pump filter 1L
POWACW04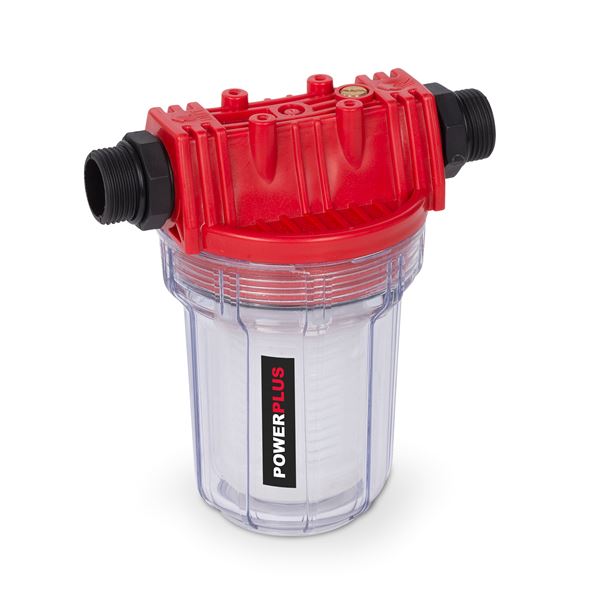 Description
With this Powerplus POWACW04 filter you can re-use without worries rain water for shower, toilet and washing machine. It is compatible with all Powerplus water pumps and is able to absorb 1 litre clean water.

A spanner for easy (dis)connection is included. The connection type measures 1".

The filtered water is not drinkable.
Technical specifications
Box content

Manual included
Tool

General warranty

0 MO.
Package
| Package | Qty | Length | Width | Height | Weight | Net weight |
| --- | --- | --- | --- | --- | --- | --- |
| IN | 1 | 15 cm | 13 cm | 21 cm | 0.9 kg | 0.9 kg |
| ST | 1 | 15 cm | 13 cm | 21 cm | 0.9 kg | 0.9 kg |
| OUT | 24 | 80 cm | 33 cm | 44 cm | 22.38 kg | 22.38 kg |
| PAL | 288 | 120 cm | 80 cm | 200 cm | 259.2 kg | 0 kg |
---